---
100 Day Biz Builder Challenge – Create Ultimate Freedom with Your Business Over the Next 100 Days!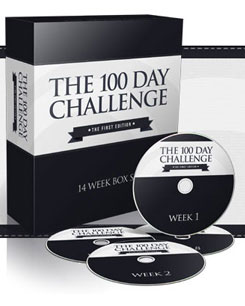 Imagine having a coach and step-by-step blueprint for the next 100 days… What do you think would happen in your business if you were able to embark on a 100 Day Journey captained by 2 of MLSP's All-Time Best Producers where they dig deep into your mindset, marketing, and overall business strategy!?
When we first launched the 100 Day Biz Builder challenge LIVE, it was responsible for more people showing up on the leader board at that time than any other product we created. L4 Leaders Adam Chandler and Justice Eagan are some of the best trainers when it comes to helping people get in action. These 100 days could be the most important 100 days of your entrepreneurial career.
50+ Leads in a day and 6-Figures+ Per Year is what these guys do… and they show you how and why in this journey, and more importantly how you can get there too! This '100 Day Biz Builder Challenge' is great addition to your digital training library.
CLICK HERE TO BUY THE "100 DAY BIZ BUILDER CHALLENGE"
CLICK HERE TO BUY "100 DAY BIZ BUILDER CHALLENGE" IN 2 PAYMENTS
Click Here for More Information on the "100 Day Biz Builder Challenge"
---
Master Sponsoring Series – Transform into a Master Sponsoring Machine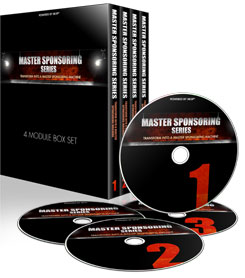 Ray Higdon, MLSP EMT Member, L5 Leader, and the #1 Income Earner in his Primary Company, has put together a 4 module training series that will radically alter the course of your business and allow you to start sponsoring people on demand into your primary network marketing company.
From hidden "million dollar questions," to handling objections, eliminating rejection, building instant rapport, sponsoring leaders instead of whiners, attaining money acceptance, mirroring, matching, pacing, and leading, mass persuasion, and Ray's sponsoring leverage tricks, you will see how this industry powerhouse easily and effortlessly can recruit 10+ quality people every single month like clockwork into his organization, and how YOU can too!
CLICK HERE TO BUY "MASTER SPONSORING SERIES"
Click Here for More Information on "Master Sponsoring Series"
---
Success Bluiprint – Online Network Marketing: Connecting the Dots to Your Success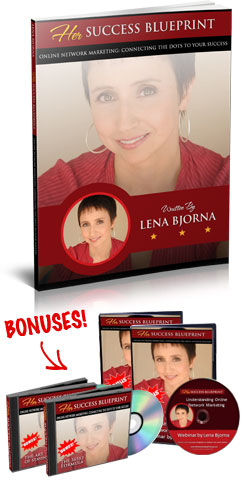 Lena Bjorna (L4 Leader and MMT Member) is an industry powerhouse and attraction marketing rockstar. Lena struggled for over a year to build her business the traditional way and put her and her family into thousands of dollars of debt.
And then she learned about attraction marketing and within months had built a healthy $5-Figure / Month income stream with her home business.
Lena is now a sought-after speaker and 3x award winning marketer. She's been featured on national TV and interviewed on ABC and FOX. This value-packed content-rich "Success Blueprint" is exactly how she cracked the code and now spends her days traveling the world building her business from her laptop.
You can live this dream lifestyle too! Add her "Success Blueprint" to your digital training library and start living your life by design!
CLICK HERE TO BUY "SUCCESS BLUEPRINT"