WATCH: 3-Minute Video Explains THE 2 Significant Tools That Create 5 Figure Months and How They've Just Gotten Significantly Better…
———————————————————————
What does everyone who's earning 5-Figures per month with their home business have in common?
Very simple…
They get tons of leads, and then they turn around and sign-up tons of those leads into their primary business…
Simple in concept. Not always simple in practice for most.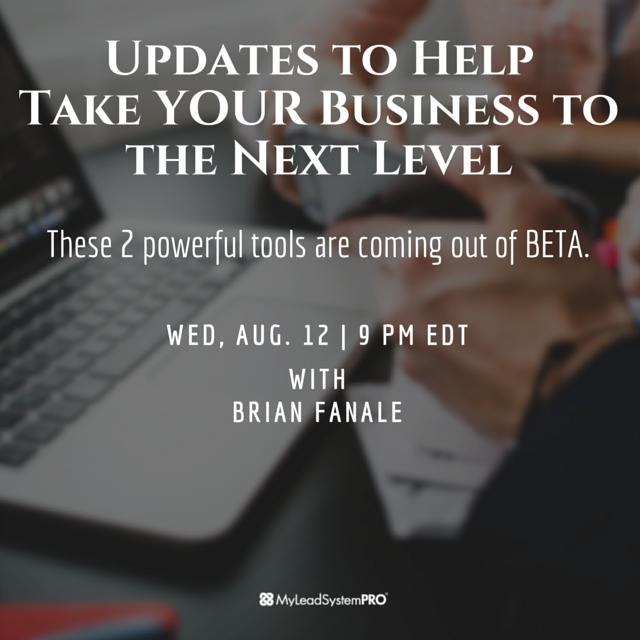 However…what if there were two tools available that made all that easier, than it's ever been for anyone before in our industry?
Actually those 2 tools have been around for quite some time now (in Beta MODE) in the MLSP back-office.
MLSP's 'Funnelizer' makes it easy for even the newest of newbie to start pulling in leads on auto-pilot day after day.
Of course getting leads doesn't mean anything if you're not bringing those leads into your primary business.
That's what the 'CRM' is for, and it's so effective that people who've never had luck before with converting leads are FINALLY having success.
Here's where things get crazy…
Both of these tools have just gotten significantly better.
The nutty digital professors in the MLSP lab have been hard at work cranking the dials on both of these tools so that YOU have access to the most powerful tools in the industry to do exactly what is required to experience insane 5-figure per month success!!…
TONIGHT @ 9PM EASTERN on the MLSP Weekly Training Webinar… MLSP CEO and Co-Founder Brian Fanale is going to show you exactly how these tools have gotten drastically better!

Click Here to Get Registered Now…
If you've ever wondered if there's an easier way to get more leads and sales…and earn more each and every month…
TONIGHT'S webinar with MLSP's head honcho Brian Fanale will answer that question!!
Your biz is about to change in massive ways!!
R. Paul Maynard
Skype: rpaulmaynard66